Gershwin Theatre | New York, New York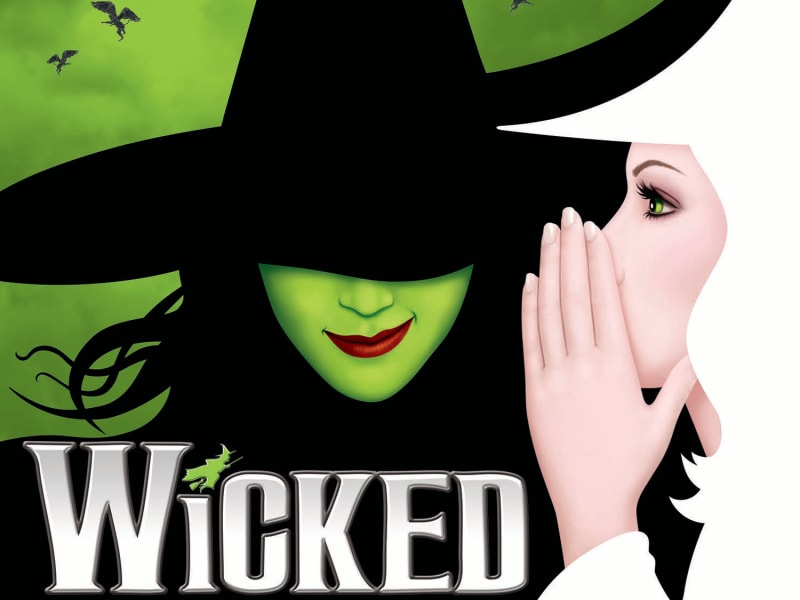 A rollercoaster ride of emotions from isolation and fear, to optimism, acceptance and everything in between, the Musical's new perspective on the life of the Wicked Witch of the West – aka Elphaba - is a triumphant celebration of friendship and staying true to your heart. Not only does the engaging story, based on Gregory Maguire's best-selling novel (itself a reimagination of L Frank Baum's original book) deliver plenty of laughs, but there's lots of lessons to be learned in Glinda and Elphaba's relationship, too. So come and see this incredible story unfold at the Gershwin Theatre!
Come and see the origin story for the Land of Oz, for things are not as it seems. Tickets are on hand now for Wicked! Only at the wonderful Gershwin Theatre in the city of New York on the Saturday 21st October 2023. Time magazine said about Wicked! "If every musical had the brains, heart & courage of Wicked Broadway really would be a magical place." A mystic story of friendship, love, and treachery. Young Elphaba, fooled by the imposter of a wizard, and compelled to flee from the city, exiled and branded the Wicked Witch of the West she must now defend herself against her old friend Glinda the Good Witch the Defender of Oz. With both witches set against each other, and both witches fatefully in love with the same man, the Winkle Prince Fiyero Tigelaar, this is going to be a remarkable story. Purchase your tickets now for Wicked! Find out precisely where the Tin-man, the Scarecrow and the not so bold Lion came from and discover why that whirlwind just suddenly appeared in Kansas carrying poor Dorothy away to the stunning Land of Oz, Only at the fabulous Gershwin Theatre in the city of New York on the Saturday 21st October 2023.