Gershwin Theatre | New York, New York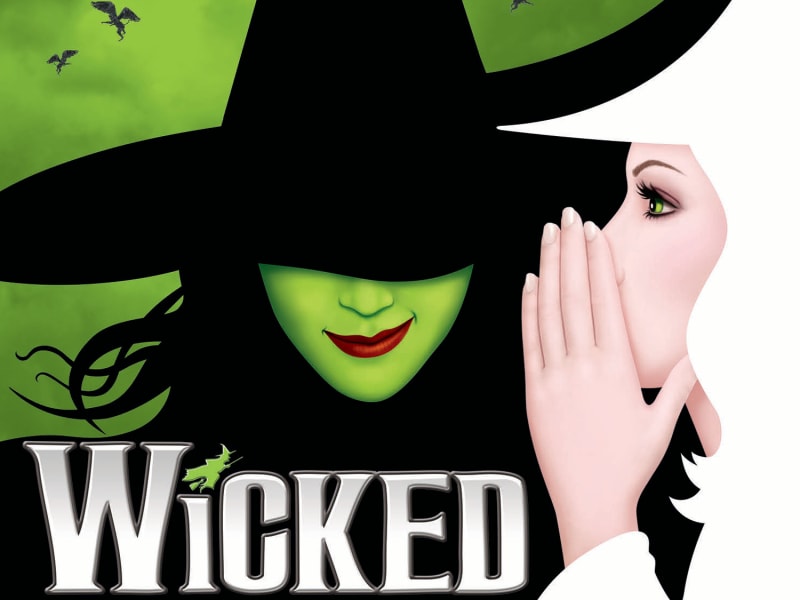 When Dorothy and her friends, the Scarecrow, the Tin Man and the Cowardly Lion, famously won over the Wicked Witch in the classic tale and 1939 film starring Judy Garland, we only got to experience one side of the story. And all kids should learn that they shouldn't jump to conclusions until they've heard both sides to any story. This will open young eyes (and older ones too!), as bits of the well-loved story are turned on their heads. We know our eyes widened when it dawned on me how the Tin Man came to lose his heart! This emotional story needs to be seen, and now you can at the Gershwin Theatre in New York!
Tickets are available now for Wicked! Only at the fabulous Gershwin Theatre in the city of New York on the Saturday 25th November 2023. This is the origin story for the Land of Oz, beginning way, way before the famous Dorothy and her ruby slippers crash-land in the land of Oz, with the young witches Elphaba and Galinda at the magical Shiz University, and how their competition turns into a very implausible friendship. Oh! The wonderful Wizard of Oz! Except he's not that perfect really… When Elphaba first meets the Wizard, she immediately realizes that he is an imposter and a fraud, and through a series of unfortunate mistakes, she has to flee the Emerald city. In her absence the Wizard frames Elphaba and convinces young Galinda, her one-time BFF to go up against her! Oh, the drama! Not to mention that Elphaba and Galinda are both in love with the same man too! Come on, book your tickets to this extremely dramatic, enchanted love story. Its got wicked witches, flying monkeys, all your old friends including the Tin-man, the Scarecrow and that intrepid Lion! Wicked! Only at the fabulous Gershwin Theatre in the charmed city of New York! It's going to be a spellbinding show!