Gershwin Theatre | New York, New York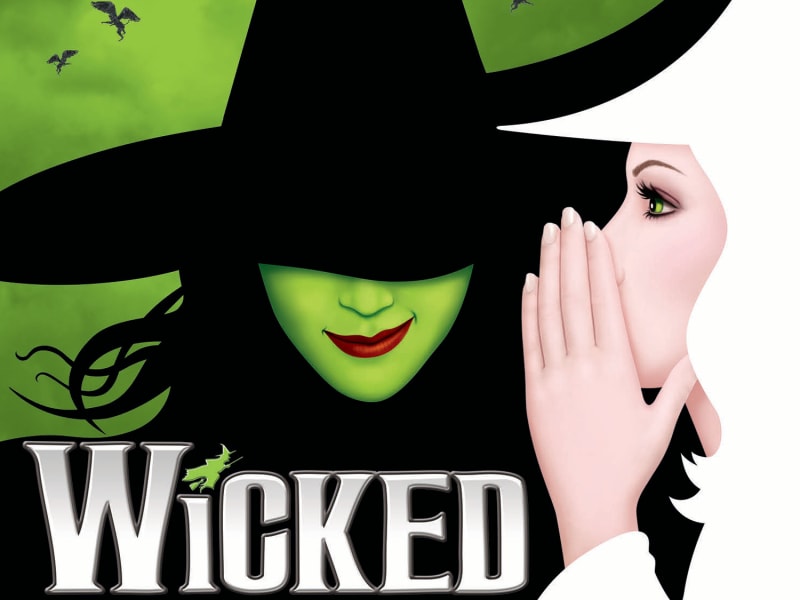 Wicked on Broadway tells the story of Elphaba, the hated Wicked Witch of the West, and Glinda, the lovely good witch from The Wizard of Oz. Wicked delivers a new and somewhat surprising take on a well-loved story and is suitable for all ages. The underlying themes [staying true to oneself, doing what's right even if it is difficult etc.] are intertwined throughout the story and are more relevant than ever in today's society. The music is inspirational and the message is powerful. It is impossible to watch Wicked on Broadway without becoming emotionally attached to at least one of the characters. So come and see it now at the Gershwin Theatre.
Wicked! Is a story of friendship and duplicity, alliance and conflict, a story of how things could have been so, so different. Before the famous Dorothy lands anywhere near the land of Oz, before there even was a Tin-man, a scaredy-cat Lion or a Scarecrow. Wicked brings you the drama, the conspiracy, the mix-ups and the timeless story of friendship and identity, learn more about all the iconic characters from the Land of Oz! Tickets are available now for Wicked! Only at the stunning Gershwin Theatre in the city of New York on the Saturday 9th December 2023. A long, long time a go in the enchanted Land of Oz, Elphaba, born with emerald green skin and a fierce temperament, becomes best friends with Galinda, a lovable and trusting blonde. Until the two witches fall in love with the same man, the Winkle Prince Fiyero Tigelaar, and are duped by the wicked Wizard of Oz into becoming enemies, thus creating the Wicked Witch of the West and Glinda the Good, defender of Oz! Spells will fizzle and monkeys' will fly, in this extremely exciting origin story, find out exactly where the Tin-man, the Scarecrow and the Lion came from. Purchase your tickets now to the enchanted Wicked! Only at the stunning Gershwin Theatre in the city of New York.