Gershwin Theatre | New York City, New York
Wicked on Broadway tells the story of Elphaba, the despised Wicked Witch of the West, and Glinda, the kind good witch from The Wizard of Oz. Wicked offers a fresh and somewhat surprising take on a well-loved tale and is appropriate for all ages. The underlying themes [staying true to oneself, doing what's right even if it is difficult etc.] are intertwined throughout the story and are more relevant than ever in today's social environment. The music is inspirational and the message is powerful. It is impossible to experience Wicked on Broadway without becoming emotionally engaged to at least one of the characters. So come and see it now at the Gershwin Theatre.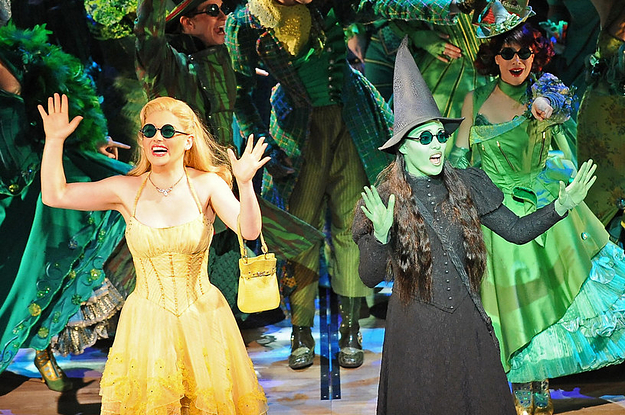 The contagious electricity of the audience, that's what makes theater so fantastic. And because of that, no two performances of musicals are ever the same. Of course, the score will be the same and the story won't change, but every time you watch a show, you'll see it differently. That's the gift of live theater. Not to mention the fact that you can see multiple actors play the same role during a run. If this sounds like something you want to watch, then come to the Gershwin Theatre in New York City to see any of their stunning shows available.