Gershwin Theatre | New York City, New York
A rollercoaster ride of emotions from isolation and fear, to optimism, acceptance and all the stops in between, the Musical's new perspective on the life of the Wicked Witch of the West – aka Elphaba – is a triumphant celebration of friendship and staying true to your heart. Not only does the immersive story, based on Gregory Maguire's best-selling novel (itself a reimagination of L Frank Baum's original book) provide plenty of laughs, but there's many lessons to be learned in Glinda and Elphaba's relationship, too. So come and see this incredible story unfold at the Gershwin Theatre!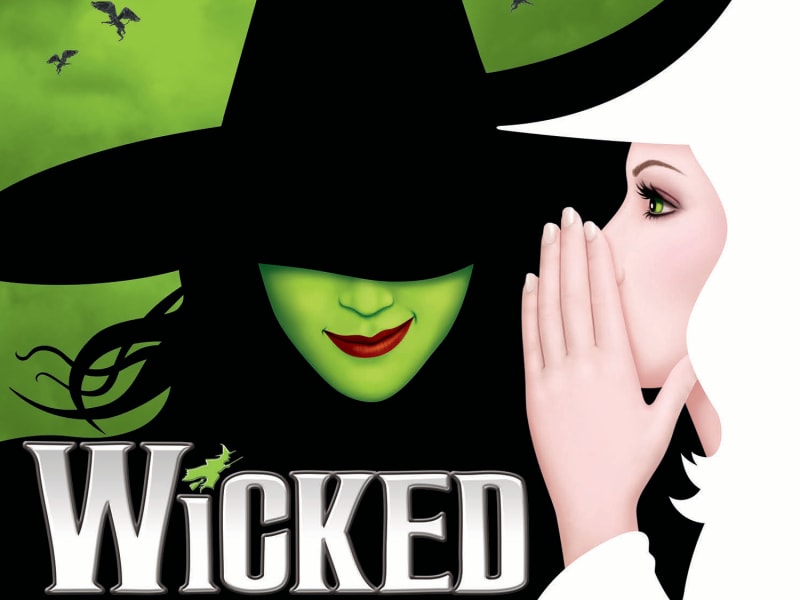 The wicked witch of the west plagued Dorothy in the land of Oz. We all know how Dorothy walked away a winner. But has it ever crossed your mind how that witch turned wicked? Wicked! is the root of that story. A parallel universe, the backstory of how the wicked witch came to be. And Wicked! is a Tony Award-winning Broadway musical production, transformed from page to stage, based on Gregory Maguire's novel "Wicked: The Life and Times of the Wicked Witch of the West". This spell-binding story comes to life with astonishing set, an exciting cast intensely immersed in their acting and unforgettable musical talent — performing memorable song numbers like "Defying Gravity," "Popular" and "For Good". The Sunday Telegraph hails it as "A brilliant production. Blockbuster entertainment, sophisticated comedy, and thought-provoking drama". You dare not miss this best-selling hit musical as it makes its way to this side of town. Catch Wicked! on its play date at the Gershwin Theatre in New York, New York on Tuesday 12th September 2023. Tickets on sale now!