Gershwin Theatre | New York City, New York
"The lessons to be learned far outweigh any scary bits. Most of it went over my younger boy's head, but his sister actually told me that she felt sorry for Elphaba. That people bullied her just because she looked different from them." This is just one of the fantastic reviews left by a fan who went with their children to see this iconic performance! Visitors of all ages are sure to fall in love with the story, and what's more, it's an emotionally educational experience for everyone involved! So come and let the show open everyone's eyes, at the Gershwin Theatre in New York!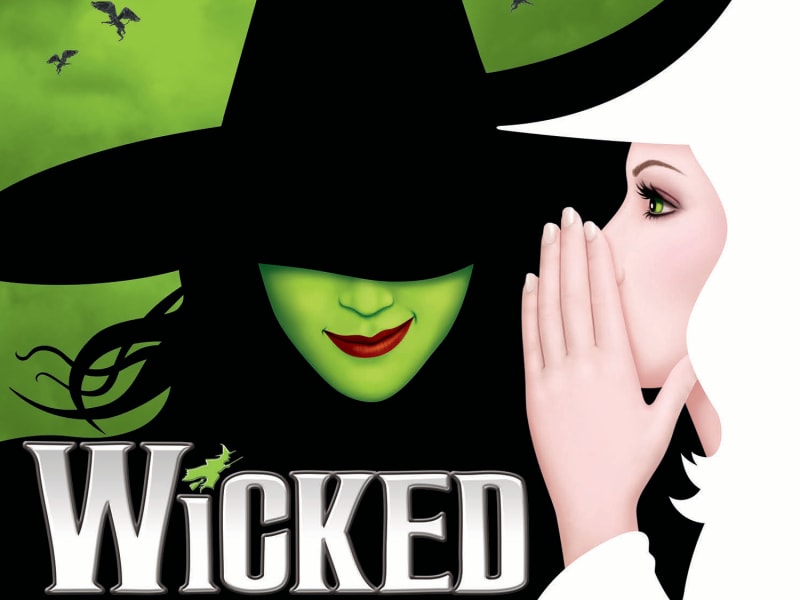 The wicked witch of the west besieged Dorothy in the land of Oz. We all know how Dorothy won that fight. But have you ever thought how that witch turned wicked? Wicked! is the root of that story. A parallel universe, the backstory of how the wicked witch came to be. And Wicked! is a Tony Award-winning Broadway musical theater play production, transformed from page to stage, based on Gregory Maguire's novel "Wicked: The Life and Times of the Wicked Witch of the West". This spell-binding tale comes to life with an amazing vision, a dynamic cast profoundly infused with their acting and spectacular musical talent — delivering memorable song numbers like "Defying Gravity," "Popular" and "For Good". The Sunday Telegraph hails it as "A brilliant production. Blockbuster entertainment, sophisticated comedy, and thought-provoking drama". You can't miss this roaring hit musical as it makes its way to this side of town. Catch Wicked! on its play date at the Gershwin Theatre in New York, New York on Thursday 17th August 2023. Tickets on sale now!