Gershwin Theatre | New York City, New York
Since its 2004 Broadway opening, to its arrival in London and countries across the globe, WICKED has amassed an impressively extensive list of awards and nominations. From industry wins that demonstrate its critical acclaim to accolades voted for by fans themselves, its prizes range from two Olivier Audience awards to nominations for its costume, set and lighting design – and that's just for the London performance! Once you've heard the illustrious songs and incredible voices of its talented cast, you'll understand why. So why not come to the amazing Gershwin Theatre in New York and watch this phenomenal Musical?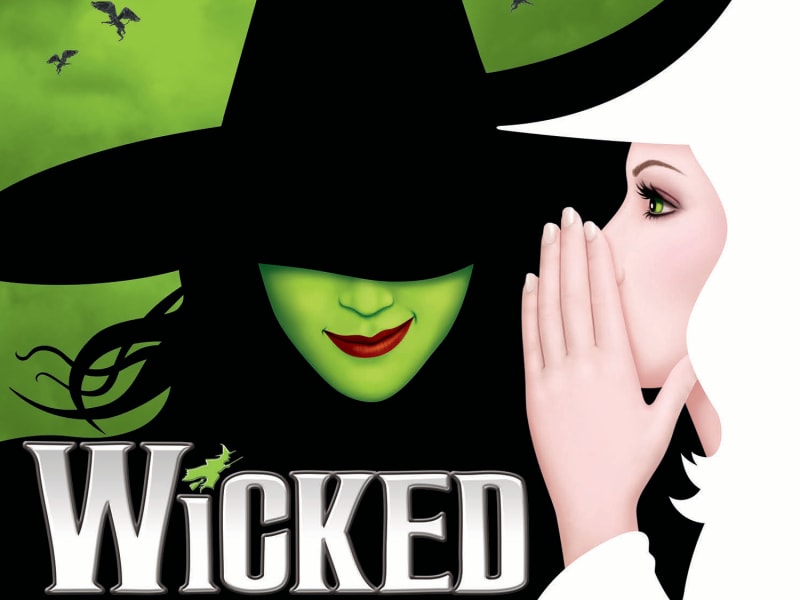 Tickets are available now for Wicked! Only at the fabulous Gershwin Theatre in the city of New York on the Wednesday 26th April 2023. This is the origin story for the Land of Oz, beginning way, way before the famous Dorothy and her ruby slippers are hurled into the land of Oz, with the young witches Elphaba and Galinda at the magical Shiz University, and how their competition turns into a very unlikely friendship. Oh! The wonderful Wizard of Oz! Except he's not that perfect really… When Elphaba first meets the Wizard, she instantly realizes that he is a charlatan and a fraud, and through a series of unfortunate mishaps, she is forced to escape the Emerald city. In her absence the Wizard frames Elphaba and convinces young Galinda, her old BFF to go up against her! Oh, the drama! Not to mention that Elphaba and Galinda are both in love with the same man too! Come on, reserve your tickets to this insanely dramatic, charmed love story. Its got wicked witches, flying monkeys, all your old friends including the Tin-man, the Scarecrow and that plucky Lion! Wicked! Only at the stunning Gershwin Theatre in the charmed city of New York! It's going to be a spellbinding show!