Gershwin Theatre | New York, New York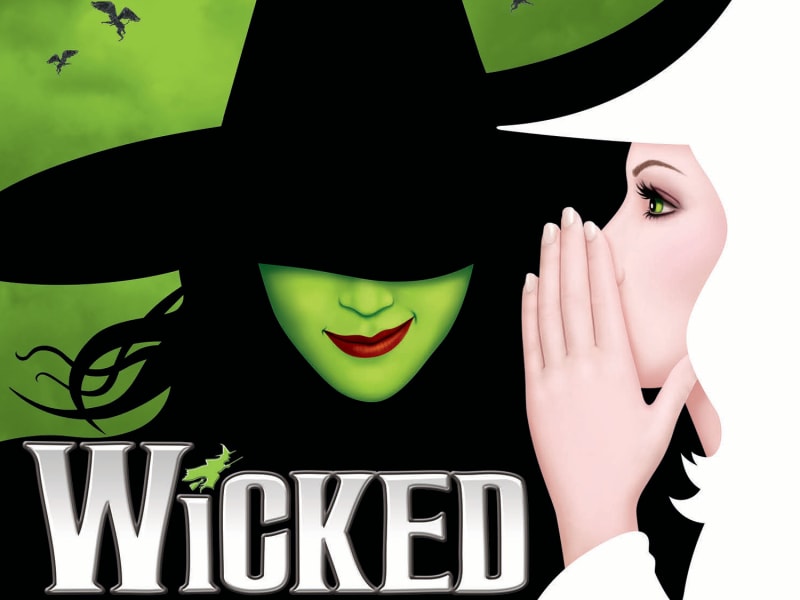 Speaking of Doctor Dillamond, did we mention that he also happens to be, well, a goat? Ironically, his wig is made up of yak hair, and it's just one of about 120 wigs used in the performance. There are also fascinating animal masks that take hours to apply onto the actors' faces, often till they go numb! All the girls will be in love with Glinda's bubble dress, which boasts 20 different types of sequins and almost 100,000 sequins altogether! Not to be beaten, Elphaba's Wicked Witch skirt takes the costume team three weeks to put together and she goes through four of them in the show! So come and be transported to a magical world at the Gershwin Theatre in New York!
Wicked! Is a story of friendship and duplicity, alliance and enmity, a story of how things could have been so, so different. Before the famous Dorothy lands anywhere near the land of Oz, before there even was a Tin-man, a scaredy-cat Lion or a Scarecrow. Wicked brings you the drama, the intrigue, the mistakes and the masterful tale of friendship and identity, discover more about all the iconic characters from the Land of Oz! Tickets are on hand now for Wicked! Only at the fabulous Gershwin Theatre in the city of New York on the Saturday 9th March 2024. A long, long time a go in the enchanted Land of Oz, Elphaba, born with emerald green skin and a fierce temperament, becomes best friends with Galinda, a lovable and innocent blonde. Until the two witches fall in love with the same man, the Winkle Prince Fiyero Tigelaar, and are deceived by the wicked Wizard of Oz into becoming enemies, thus creating the Wicked Witch of the West and Glinda the Good, defender of Oz! Spells will sputter and monkeys' will fly, in this vastly gripping origin story, find out just where the Tin-man, the Scarecrow and the Lion came from. Grab your tickets now to the enchanted Wicked! Only at the wonderful Gershwin Theatre in the city of New York.