Gershwin Theatre | New York City, New York
To call the show a visual feast doesn't truly encase the sheer magnificence of the glorious WICKED spectacle, but it's good place to start. From the exhilarating, emerald-hued journey into the Wizard's famous home city – where a glowing green ensemble in magnificent garb are as striking as the formidable machine from which the wizard operates – to Glinda's sparkling bubble dress and that gravity-defying scene, the performance really is a feat of production. The magical effects create an immersive atmosphere that's as extraordinary for adults as it is children. What more do we need to say? Get your tickets here.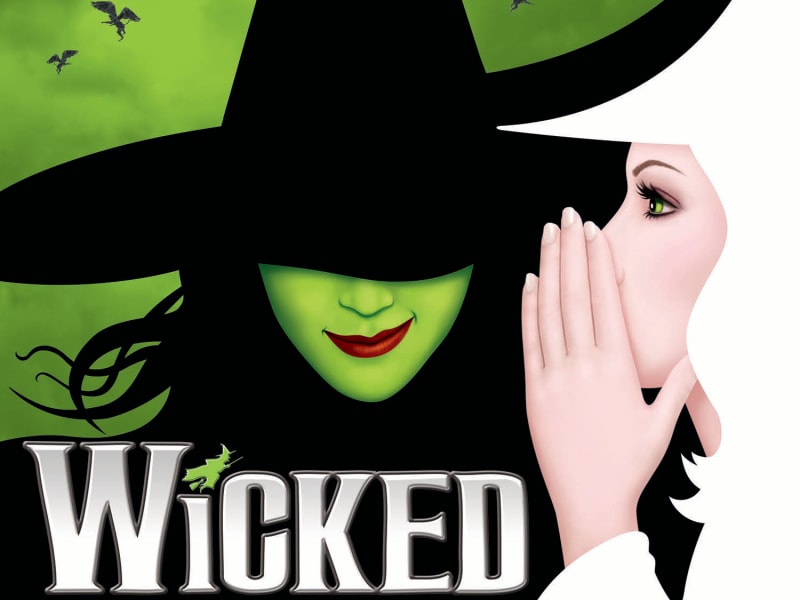 Wicked! Is a story of friendship and betrayal, alliance and rivalry, a story of how things could have been so, so different. Before the famous Dorothy lands anywhere near the land of Oz, before there even was a Tin-man, a scaredy-cat Lion or a Scarecrow. Wicked brings you the drama, the deception, the mistakes and the masterful story of friendship and identity, learn more about all the iconic characters from the Land of Oz! Tickets are obtainable now for Wicked! Only at the fabulous Gershwin Theatre in the city of New York on the Thursday 23rd March 2023. A long, long time a go in the enchanted Land of Oz, Elphaba, born with emerald green skin and a fiery temperament, becomes best friends with Galinda, a lovable and trusting blonde. Until the two witches fall in love with the same man, the Winkle Prince Fiyero Tigelaar, and are deceived by the wicked Wizard of Oz into becoming enemies, thus creating the Wicked Witch of the West and Glinda the Good, defender of Oz! Spells will sputter and monkeys' will fly, in this vastly exciting origin story, find out exactly where the Tin-man, the Scarecrow and the Lion came from. Grab your tickets now to the spellbinding Wicked! Only at the spectacular Gershwin Theatre in the city of New York.