Gershwin Theatre | New York City, New York
Wicked on Broadway tells the story of Elphaba, the despised Wicked Witch of the West, and Glinda, the lovely good witch from The Wizard of Oz. Wicked delivers a new and somewhat surprising take on a well-loved story and is appropriate for all ages. The underlying themes [staying true to oneself, doing what's right even if it is difficult etc.] are intertwined throughout the story and are more relevant than ever in today's society. The music is truly incredible and the message is powerful. It is impossible to experience Wicked on Broadway without becoming emotionally engaged to at least one of the characters. So come and see it now at the Gershwin Theatre.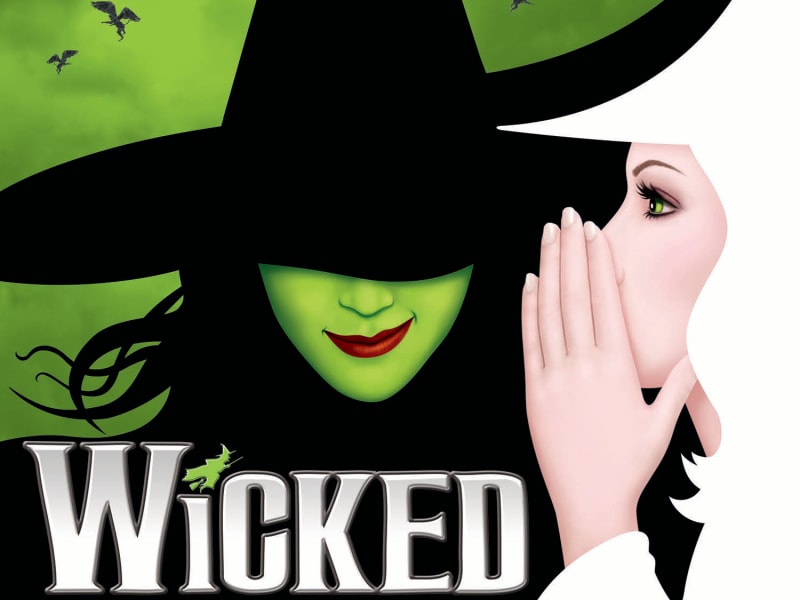 Come away to a land beyond the yellow brick road! Wicked! The story before the story of Dorothy and the Land of Oz, a prequel, you could say. A tale of how two young witches could change so much in themselves, and the land beyond. So much happened before Dorothy dropped in. Only at the marvelous Gershwin Theatre in the city of New York on the Sunday 19th March 2023. Wicked! The origin story of the Wicked Witch of the West, her sister the Wicked Witch of the East and their nemesis, Glinda the Good Witch, Defender of Oz. The construction of the Tin-man, Scarecrow and that timid Lion. A story of how friendships can be torn apart by betrayal, of the wrong choices we can make when we are lied to by those in authority and the lengths we will go to avenge and protect those we love. This is Wicked! With over 100 major international awards under its pointed hat, it's certain to be a enchanted experience for everyone. Purchase your tickets now for the most unbelievable experience at Gershwin Theatre and a enchanted night out in New York on the Sunday 19th March 2023 it's going to be a treat for the whole family!