Gershwin Theatre | New York City, New York
Speaking of Doctor Dillamond, did we mention that he also happens to be, well, a goat? Ironically, his wig is made up of yak hair, and it's just one of about 120 wigs used in the musical. There are also stunning animal masks that take hours to apply onto the actors' faces, often until they go numb! All the girls will be in love with Glinda's bubble dress, which boasts 20 different types of sequins and almost 100,000 sequins altogether! Not to be beaten, Elphaba's Wicked Witch skirt takes the costume team three weeks to put together and she goes through four of them in the performance! So come and be transported to a magical world at the Gershwin Theatre in New York!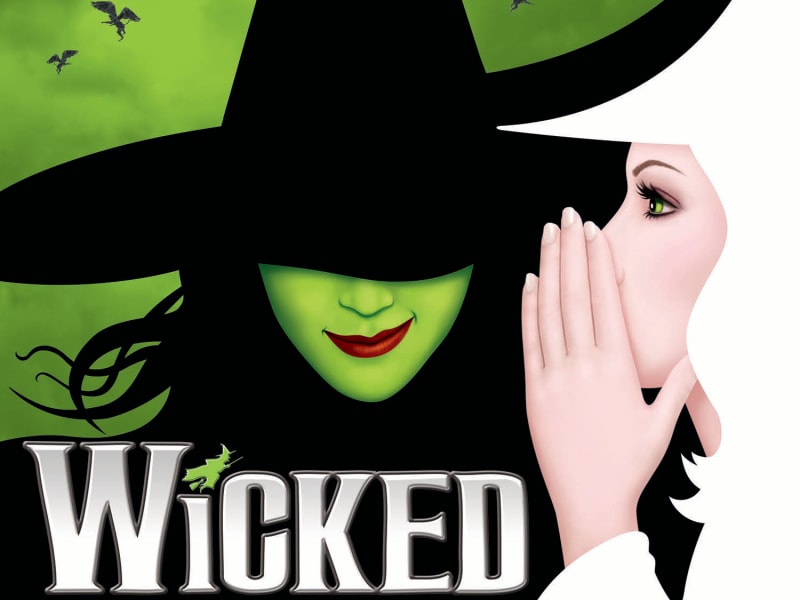 Off we go to a land beyond the yellow brick road! Wicked! The story before the story of Dorothy and the Land of Oz, a prelude, you could say. A story of how two young girls could change so much in themselves, and the land beyond. So much happened before Dorothy crashed in. Only at the fabulous Gershwin Theatre in the city of New York on the Wednesday 22nd February 2023. Wicked! The origin story of the Wicked Witch of the West, her sister the Wicked Witch of the East and their nemesis, Glinda the Good Witch, Defender of Oz. The creation of the Tin-man, Scarecrow and that timid Lion. A story of how friendships can be shattered by betrayal, of the wrong choices we can make when we are lied to by those in power and the lengths we will go to avenge and defend those we love. This is Wicked! With over 100 major international awards under its witchy hat, it's certain to be a magical experience for everyone. Grab your tickets now for the most outstanding experience at Gershwin Theatre and a enchanted night out in New York on the Wednesday 22nd February 2023 it's going to be a treat for the whole family!