Gershwin Theatre | New York, New York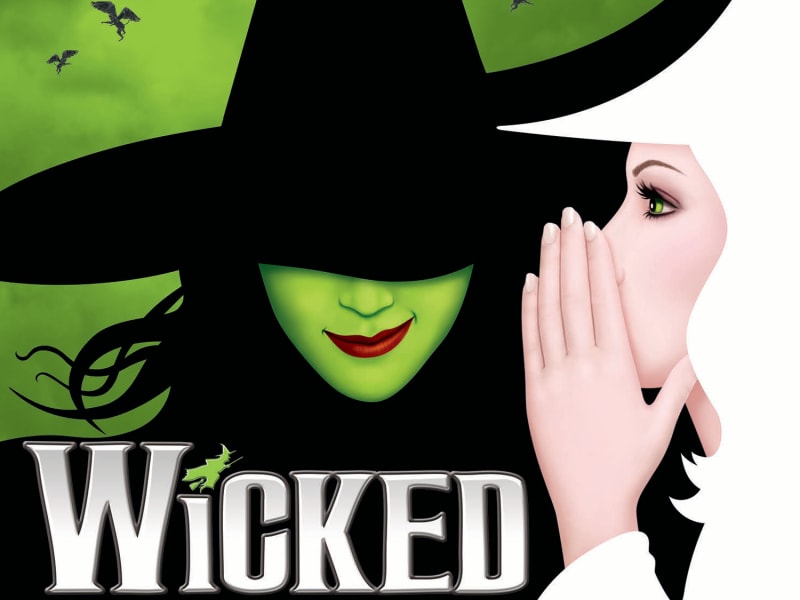 Wicked on Broadway tells the story of Elphaba, the despised Wicked Witch of the West, and Glinda, the lovely good witch from The Wizard of Oz. Wicked offers a fresh and somewhat surprising take on a well-loved story and is suitable for all ages. The underlying themes [staying true to oneself, doing what's right even if it is difficult etc.] are intertwined throughout the story and are more relevant than ever in today's society. The music is truly incredible and the message is powerful. It is impossible to see Wicked on Broadway without becoming emotionally involved to at least one of the characters. So come and see it now at the Gershwin Theatre.
There's always a few sides to a story. We all know the adventure of Dorothy in the Land of Oz and how she triumphed over the wicked witch of the west. But have you ever bothered to know what's on the other side? "Wicked", the musical show is based on the 1995 Gregory Maguire novel "Wicked: The Life and Times of the Wicked Witch of the West." Which is also a retelling of the classic 1900 novel, "The Wonderful Wizard of Oz" by L. Frank Baum. Dorothy's infamous green enemy, has her own tale tell -- a tragic past going through incidents of bullying, discrimination, love, friendship, and betrayal. Find out the unlikely friendship between two women witches as they discover friendship and fight for their beliefs and identities. This is a sharply brilliant musical theater play that assembles a remarkable cast, pitch-perfect to those highly-spirited musical numbers. It's no wonder that Wicked! collected ten Tony Award nominations and four Olivier Award nominations, making it a bona fide Broadway smash hit. Catch Wicked on its play date at the Gershwin Theatre in New York, New York on Thursday 14th March 2024. It must-see and must-buy tickets for this show. Tickets are on sale now!